Adoption is a Loving Choice.
At Catholic Charities, we see adoption as a loving choice. Adoption means love and respect for everyone involved: birth parents, adoptive parents, and especially the child.  Catholic Charities West Michigan has programs that walk alongside all members of this adoption triad.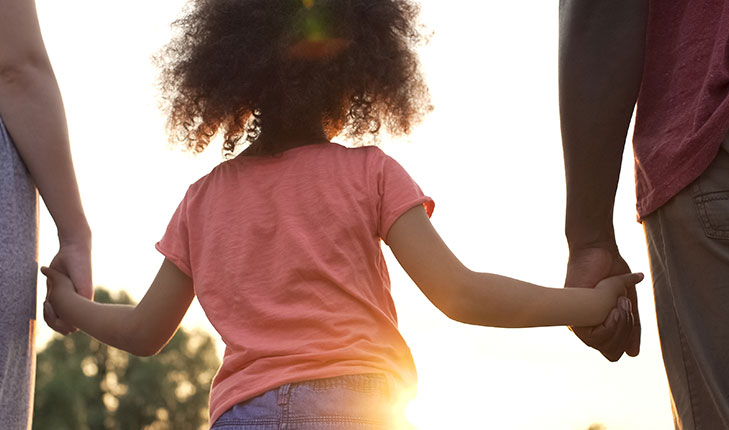 Are You Considering Adoption?
CLICK HERE FOR MORE INFORMATION!
Catholic Charities West Michigan offers personalized adoption services and works as your advocate through the adoption process, prioritizing your well-being and what is best for your child. If you are considering adoption for your baby, you likely have a lot of questions and want to know you are working with an agency that has your best interests at heart.
For more information, contact one of our on-call counselors at
(877) 673-6338 or email us at pregnancy@ccwestmi.org.
Are You Looking to Adopt?
Our infant adoption program exists to meet the needs of children whose birth parents are making adoption plans for them. We offer an open adoption program for birth parents who wish to make a voluntary adoption plan for their child. The agency educates and studies families wishing to adopt an infant throughout West Michigan. It is our strong belief that an open adoption relationship between biological parents and adoptive families provides the best possible outcome for children as they develop and grow into adulthood.
Contact Stephanie at (616) 356-6293 or sbusch@ccwestmi.org for more information.
Are You Looking for Records?
Since 1946, our staff has provided adoption services to birth parents and adoptive families throughout West Michigan. Are you an adult adoptee searching for information from your adoption records or links to your biological family? Are you a biological family member searching for information on a child placed for adoption? If your adoption was completed by Catholic Charities West Michigan, we may be able to help you access this important information. 
Contact Stephanie at (616) 356-6293 or sbusch@ccwestmi.org to learn more.
Foster Care & Adoption Stories