Children Waiting For Adoption
Every day, there are children waiting for a loving family to adopt them. These children are bravely hoping to find a forever family and begin a new life filled with love, support, and belonging. 
Meet the children waiting to be adopted through Catholic Charities West Michigan.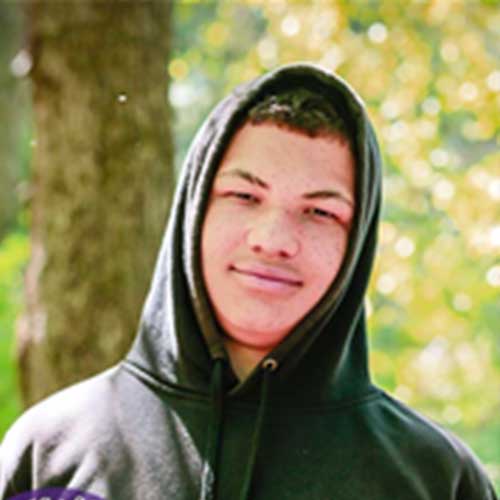 One of the people close to him describes Raymond as "brutally honest. He tells it like it is without hesitation." Deep down, Raymond is just a softy at heart. He has a good sense of humor, he takes pride in being nice, and when asked to describe himself, Raymond says, "I am fun and a good kid." He's a pretty normal kid who likes playing basketball and action video games. On his list of favorite things, Raymond includes wolves, macaroni and cheese and ribs and the colors red, black and silver. Raymond also enjoys watching movies and sports. He loves being outside, riding his bike, taking walks and going camping and fishing. He says his favorite holidays are his birthday and Christmas, and his dream destination is Paris. "I want to eat the food," he says. When he gets older, Raymond wants to become a police officer. This honest young man wants an honest chance at a forever family. When he's asked the most important thing he wants others to know, Raymond says, "I want a family." Raymond looks forward to camping and eating dinner and watching TV with them.
"Raymond is determined to be adopted," says a person close to him. "He looks out for and stands up for his family and friends. Raymond is able to open up about difficult moments in his past and understand how he has grown from those times. Raymond is a clever kid who is very well-loved."
Raymond would do best with a parent or parents who have patience and understanding. Raymond's new forever family must be strong advocates to make sure his needs are met. The family will need to set a consistent structure and daily schedule so Raymond knows what to expect. Raymond would do best as the only or youngest child in the home. Finally, his new forever family must be open to letting Raymond maintain his sibling relationships.
For more information about Raymond, contact Beth at bdoren@ccwestmi.org.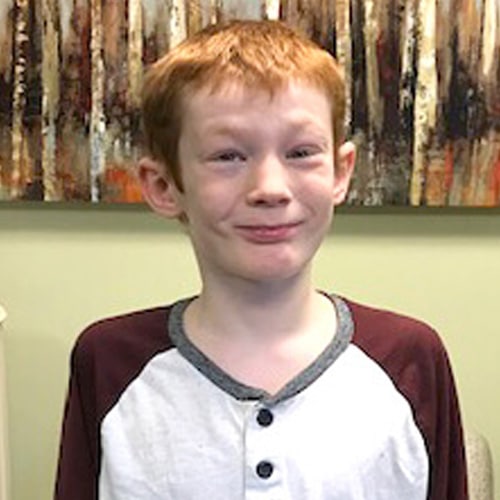 Andrew just loves having fun. Whether it's building things with Legos or playing video games, his main mission revolves around amusement and play. Give him a soccer ball or basketball and sit back and enjoy Andrew's smooth moves on the plush, grassy field or on the hardwood court. "Andrew loves sports and is very athletic," says one of the adults close to him. In addition to basketball and soccer, Andrew likes boxing. Once he finds his forever family, Andrew hopes they'll watch TV together. He also hopes they have a dog.
According to one of the adults close to him, "Andrew is a happy, fun, outgoing young man. Andrew is very affectionate and wants to cuddle and be loved. Andrew does very well with peers, and he loves to help them and support them."
A forever family for Andrew must be willing to adopt his brother, William. The boys' new parent or parents should be patient and trauma-informed. They would do well in a forever family with other children regardless of age. Their new family needs to be patient and understanding as William and Andrew build a trusting relationship with them.
For more information about Andrew, contact Beth at bdoren@ccwestmi.org.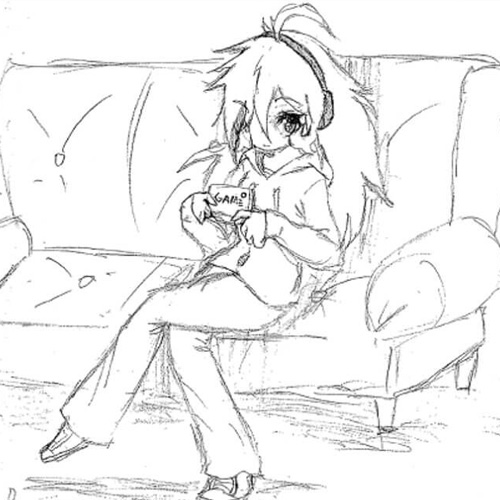 As one of the adults who cares most about her puts it, "Alexia is an independent teenager who likes to spend time doing her favorite individual activities." Those activities put Alexia well on her way to her dream occupation of becoming a graphic designer. "Alexia is a very talented artist and drew her own self-portrait for her MARE profile," says one of her close adult acquaintances. "While she prefers to not share most of her art, Alexia will proudly show off her favorite pieces." Alexia fans her creative flame by reading and enjoying fantasy books, anime, and manga. She says she wants to travel to Japan because "it's cool!" "Alexia has a love and appreciation for Japanese culture and wants to see her favorite sights and experiences in person," says an adult close to her. On her list of favorite things, Alexia includes vegetables for food, black for color, and snake for animal. Her favorite after-school activity is sleeping, and her favorite thing to do on weekends is eat. Alexia loves listening to music and playing video games, especially with her friends. Alexia dreams of having great luck, fantastic food, and fabulous luck. One of her biggest sources of pride is making her own version of Ramen noodles. If she doesn't become a graphic designer, Alexia would want to be a video game programmer.
One of the adults close to her says, "Alexia is very decisive and knows what she wants for her future. Alexia is very smart and does well in school. She prefers creative arts classes. Alexia also has a great sense of humor."
At this time, Alexia is struggling with the idea of becoming a member of another family and will need an adoptive family who is understanding and patient with her transition. Alexia prefers a forever family with a single female parent or two female parents. She wants to be the only or youngest child in the home. Alexia also needs a family who will be open to letting her explore who she is and support her no matter what.
For more information about Alexia, contact Beth at bdoren@ccwestmi.org.